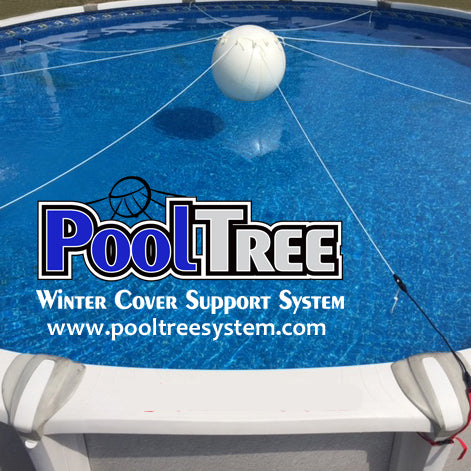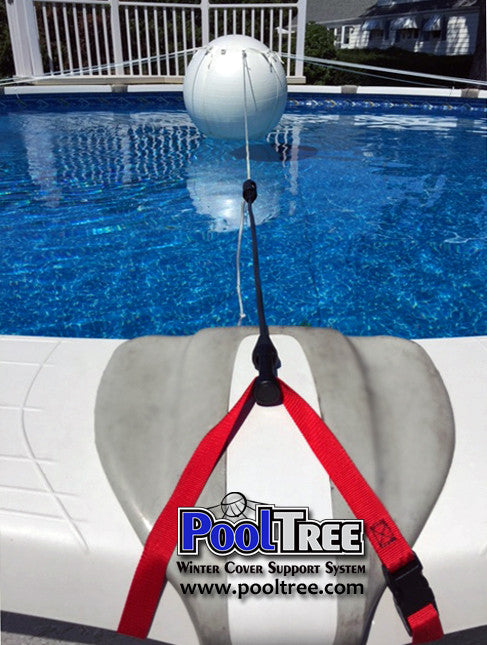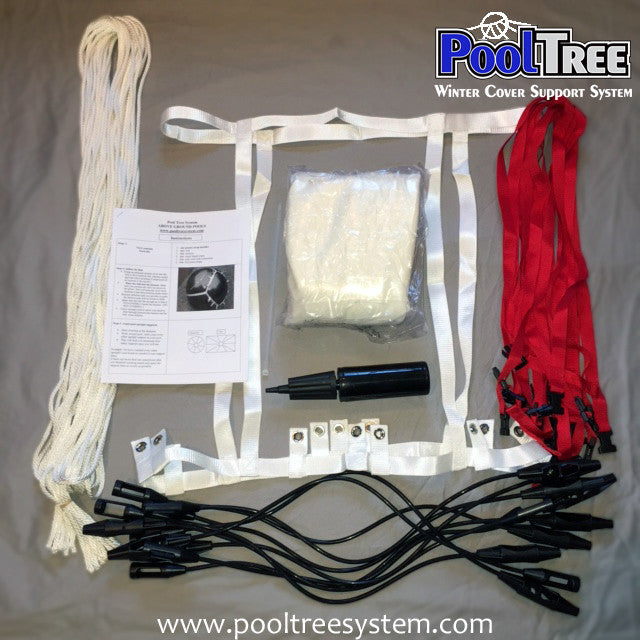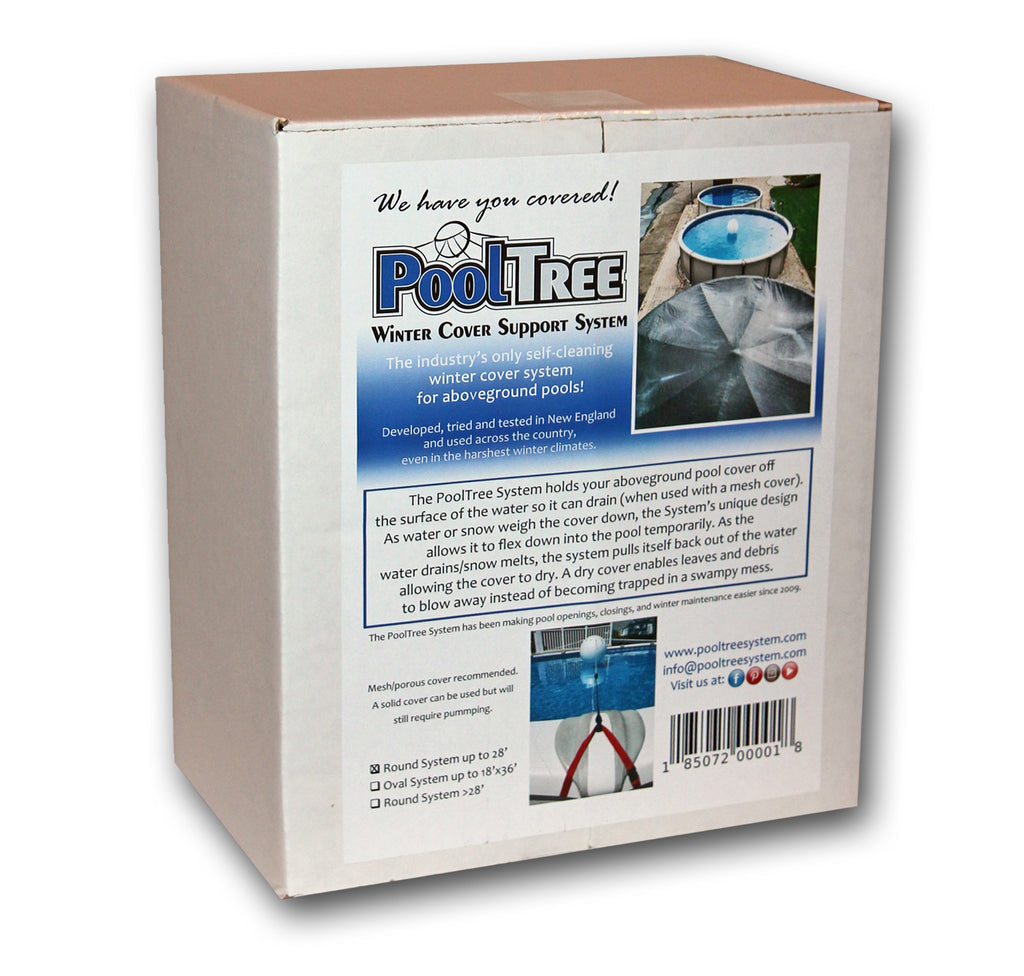 Build your PoolTree System
OVER-SIZED BALL & HARNESS UPGRADE available - Included with all pools 30' and larger.
When used with a mesh (porous) cover, the System eliminates the need to scoop leaves, pump off the cover, or dump dirty water into the otherwise clean pool. There is no more fishing a deflated pillow out of the bottom of the pool.
The PoolTree System consists of a heavy duty ball (1000lb+ burst pressure), unique harness, expandable bungee support straps with patented connectors and nylon straps. The System flexes into the pool when water or snow weighs it down, then pulls itself out of the water so the cover is allowed to drain (with mesh cover). 
*Can be used with a solid pool cover but the cover need will need to be pumped when it accumulates water.  With a solid cover, the PoolTree System holds the water and leaves against the side of the pool so they are easier to reach.
Some features of our product include:
Patented expandable bungee connectors
Simple innovative design
Allows rain and melted snow to pass into the pool water while keeping the dirt, insects and leaves out (when used with a mesh/porous cover)
A strong PVC sphere that eliminates the use of an air pillow and will not pop
Takes only minutes to place in the pool
Porous cover cleans and dries itself swiftly - porous covers sold separately or as a package
Fits all round pools and oval pools up to 18'x36'
Replacement parts available here