The industry's only self cleaning winter cover system for aboveground pools.
The PoolTree System has been making pool openings, closings, and winter maintenance easier since 2009.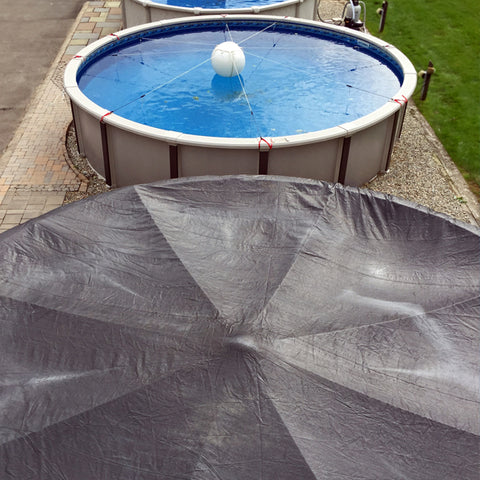 How it works:
The PoolTree System holds aboveground pool covers above the water line by using patented rubber supports and a heavy duty ball/harness system.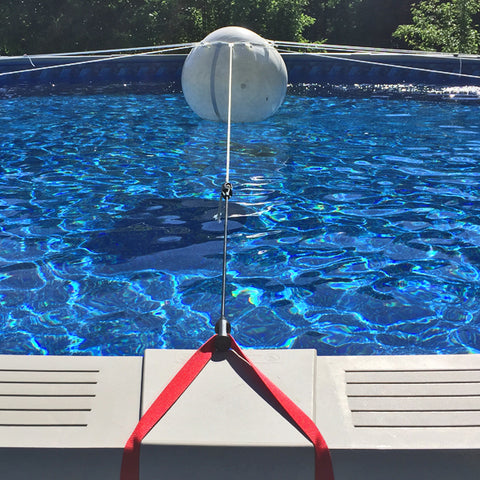 ZERO Maintenance:
When used with a mesh cover, there is NO need to pump the cover or scoop leaves, therefore debris does not decay and mulch into the pool.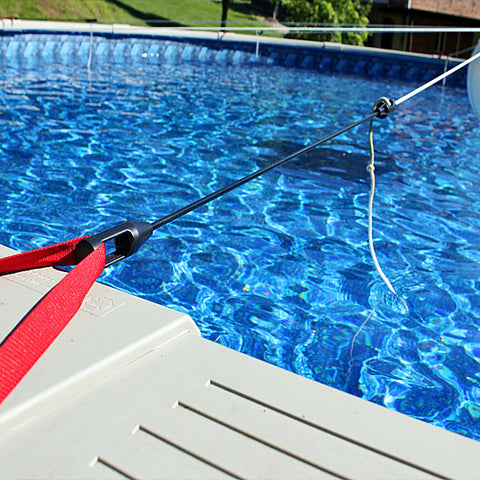 Less stress on your pool:
The expandable supports and the buoyancy of the ball allow for compression & expansion to reduce stress on the pool and pull the cover out of the water.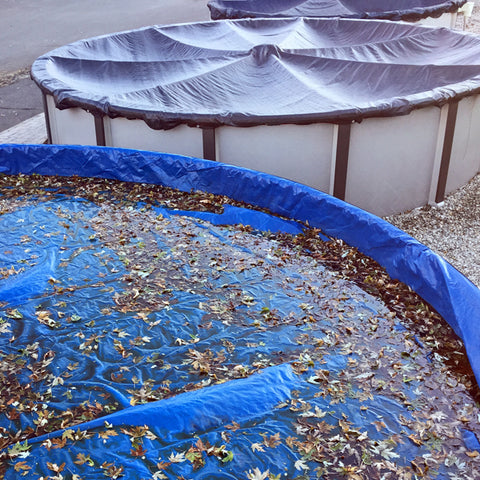 Cover is dry and free of leaves:
Sun and wind dry the cover allowing debris to blow away before it has time to mulch into the clean pool water.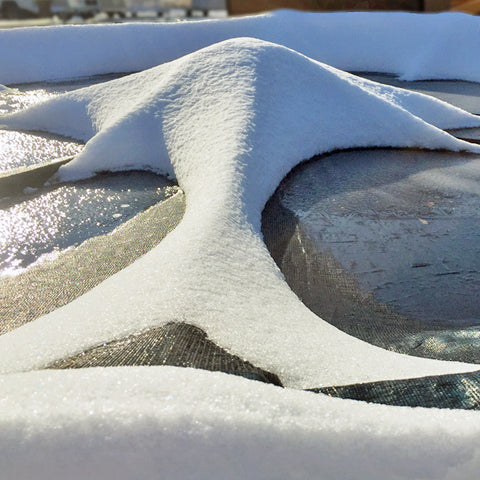 NOT a pool pillow:
Ball will not pop or move out of place like common pool pillows, even under the heaviest snow loads.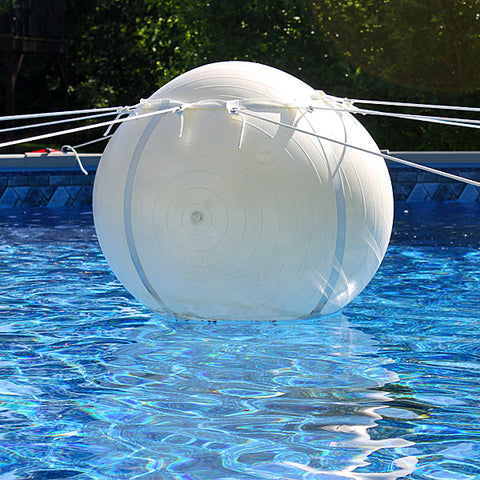 Used across the country:
The system was invented & proven in New England to withstand the harshest winters without losing its effectiveness. It can be used in any climate and fits oval pools up to 18'x36' & all round pools.
SHOP NOW